A wedding in Rome is like a dream come true. Imagine being surrounded by beautiful Roman architecture with a mesmerizing view of the Trevi Fountain. Royal Castle Banquet Hall is Rome in Sacramento.
From the moment you step inside you feel as if you have entered into a magnificent palace. The tall white pillars lead the way through a black tunnel decorated with Romanesque statuettes and luminous lights. As you enter the grand hall the pure marble floor and alluring ceiling sky captivate you while the classic city lights create an outdoor atmosphere that you cannot forget.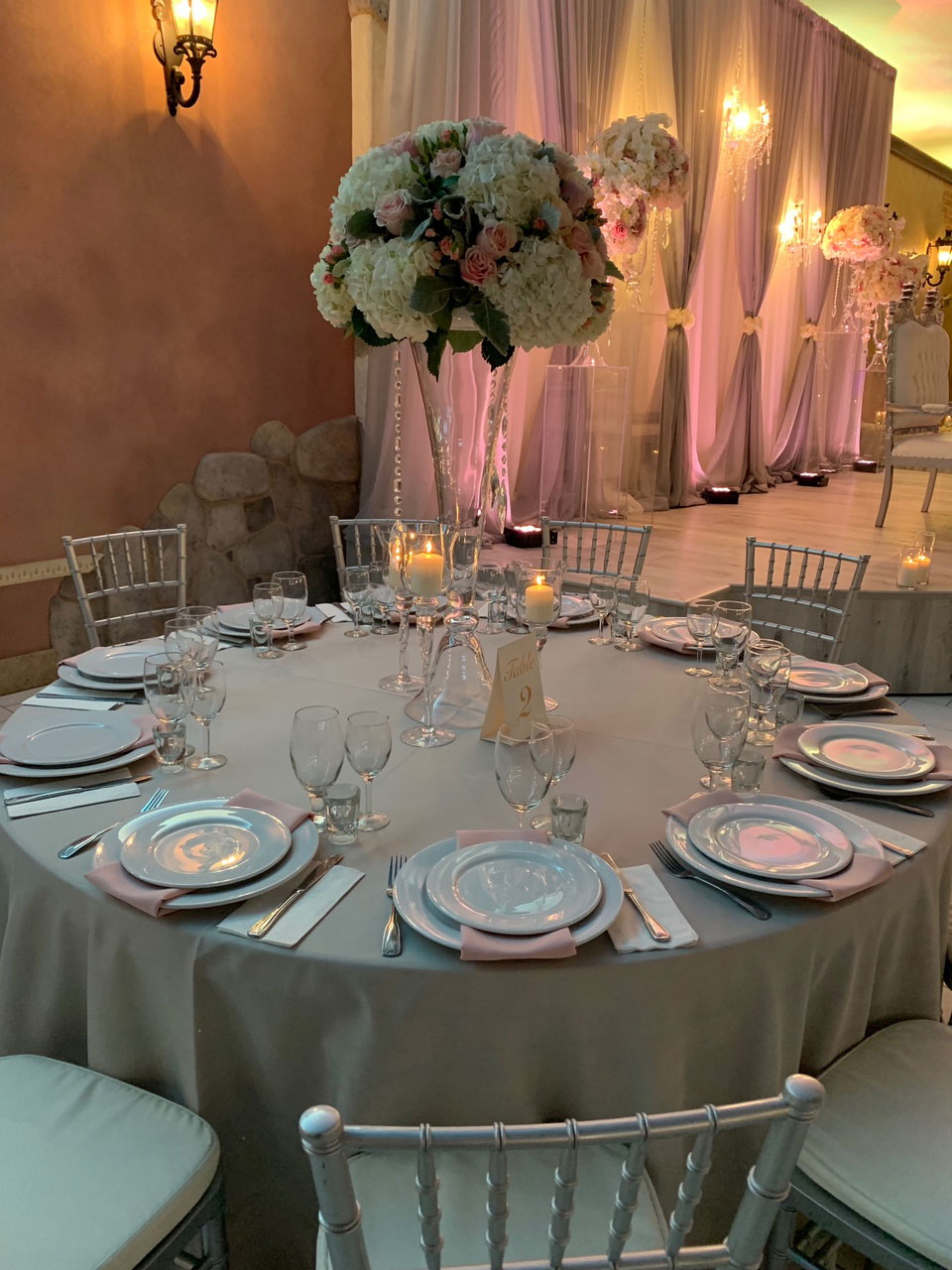 We are the authority venue in the Sacramento and surrounding area in hosting all types of events. Whether your event is large or small, casual or formal, or anything in between, we are driven to provide the highest quality experience that fits any budget. Distinct features in the hall provides amenities that aid in hosting events. Royal Castle Banquet hall has a V.I.P suite that can be used for bride and her brides-maids. The couple can also use it as a private room before making a grand entry. With our in-house staff you and your guests will experience a production of audio, lighting, service and overall ambiance that cannot be compared. Royal castle Banquet Hall can conveniently accommodate up to 500 guests banquet style and up to 800 conference or concert style.
Royal Castle Banquet Hall is a place where magic happens. Celebrate your most memorable occasions with us and have something to brag about to your friends. Weddings, Anniversaries, Engagements, Corporate Events, Sweet 16, Bridal/Baby Showers and even Milestones. We will accommodate all of your needs as well as outside catering.
5560 Palm Ave,
Sacramento, CA 95841,
USA
best place
Amazing place i had been ever visit